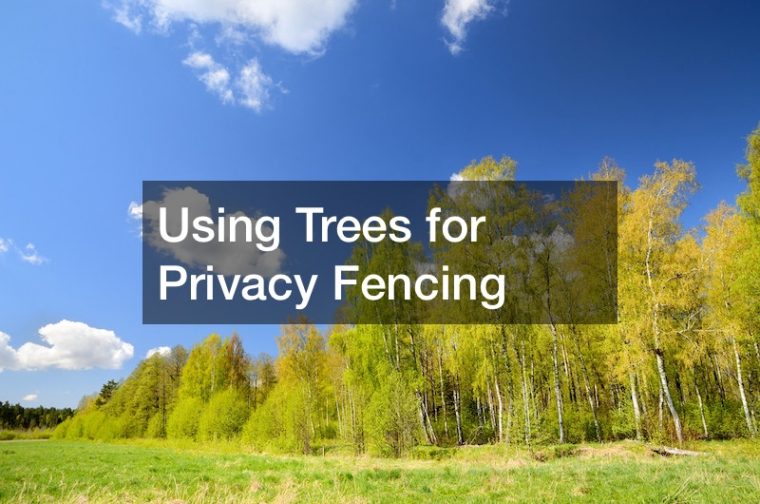 Planting trees for privacy fencing is a highly effective, all-natural way to keep prying eyes out of your yard, but it can be difficult to know what type of tree to pick. Here's an overview of some of the most popular options for privacy trees and their benefits.
The Thuja Green Giant grows extremely quickly at a rate of three to five feet per year. These trees are lush and thick, growing to a width of 10 to 15 feet at maturity, making them an excellent choice for privacy.
They are also good at surviving droughts.
The Emerald Green Arborvitae has beautiful feathery foliage, making it attractive as a single plant in addition to serving as an effective privacy tree. The trees retain their green color all year long, and they're mostly maintenance-free.
The Nellie Stevens Holly grows well in groups, making these trees perfect for hedges. They have dark, waxy leaves that add a touch of class to a yard, and they can live in a variety of weather conditions.
Finally, the Leyland Cypress grows in a pyramid shape and has a gorgeous, rich green color. These trees can adapt to most soil types and usually grow at a rate of three to five feet per year.
.